CONTENT MARKETING: 17th MAY 2018:
5 features of the best hotel content marketing campaigns
by Hayley Hayes
@BlogstarUK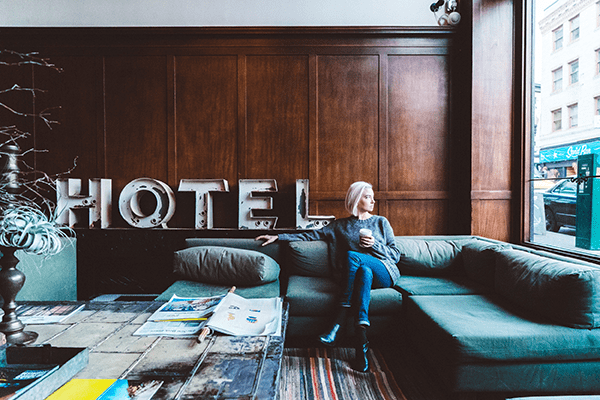 As thoughts turn to summer escapes and people flock online for holiday inspiration, this is the travel industry's peak moment to engage. In an already crowded marketplace, where AirB&B now adds extra choice, hotel brands need to work harder than ever to lure users away from competitive pricing. So what can marketers borrow from the cream of content marketing campaigns in the sector (according to Econsultancy) to grab attention in their own?
1. Invest in a high quality blog to build authority
With their ability to inform, inspire and convert, online blogs remain the cornerstone of any content marketing strategy. One of the best in the hotel sector reportedly comes from the Four Seasons brand, whose luxury travel mag-style blog showcases a temptingly stylish glimpse at its destinations. Opportunities to click through from city guides directly to specific hotel websites are an effective means to encourage further action.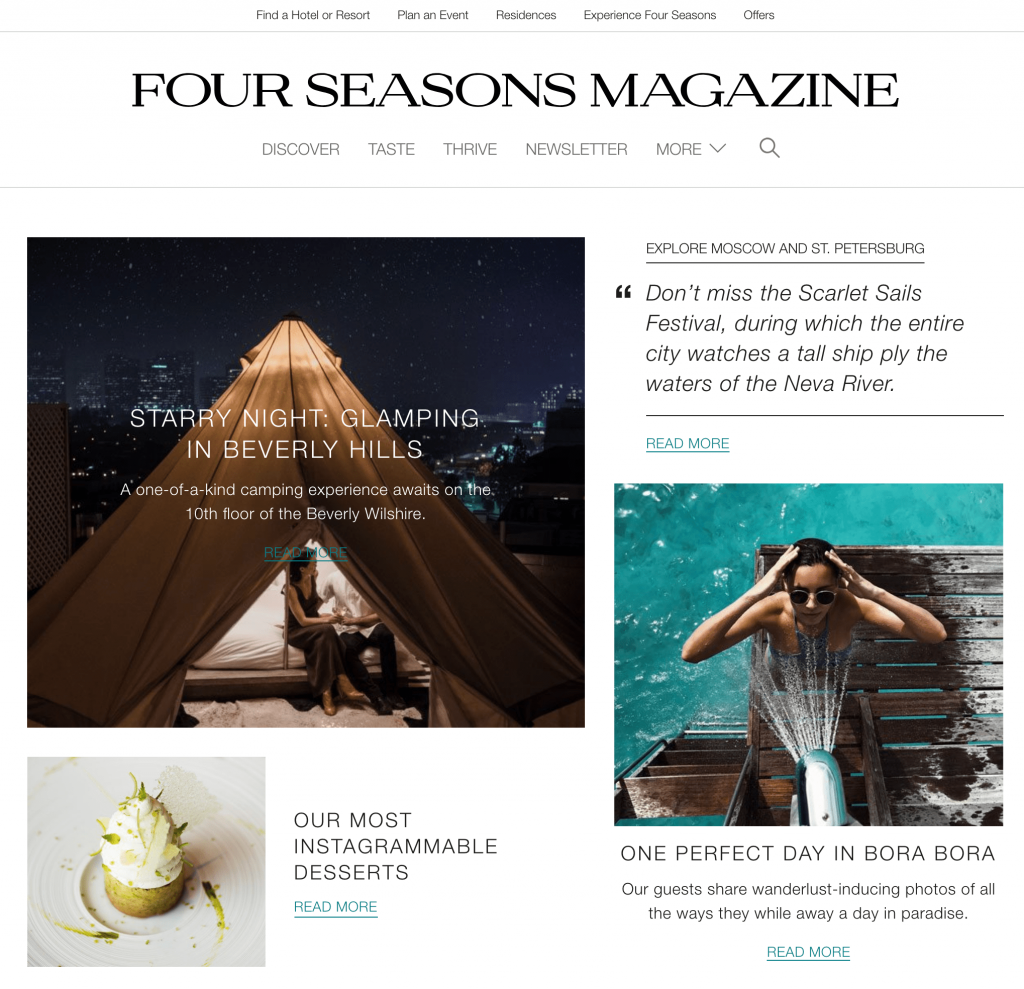 The most successful corporate blogs similarly prioritise quality of content. They are interesting, creative, well-written and slickly designed. The challenge is to sustain delivery of high quality content with a consistent publishing schedule that readers come to trust in. As well as being engaging, a blog should also encourage social sharing where appropriate and align with the business' corporate objectives.
2. Offer sparkling niche content
While destination guides are an appealingly obvious tool in the hotel industry, some brands think farther outside the box. Morgan's Hotel Group, for instance, uses its blog 'Back of House' to target creative types with non-travel based arty content, intended to appeal to its core audience.
B2B brands should take heed and avoid falling into a blinkered content trap. The only limit to a business blog is imagination. Some of the best offer rock solid industry insights while also thinking more creatively around their core area.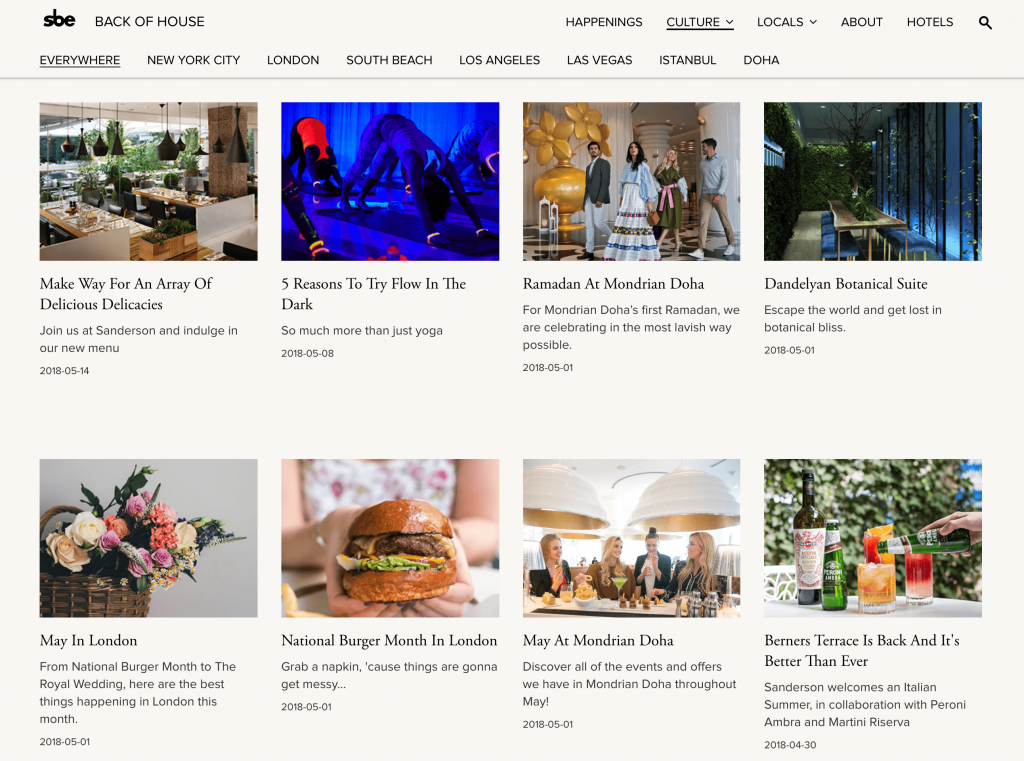 3. Broach VR only if it adds value
Virtual reality, previously the preserve of gamers and ultra-early adopters, is moving from niche case study to compelling marketing tool. And consumers may be coming round too, glancing at Greenlight's finding that 71% of consumers describe brands using VR as 'forward-thinking'.
But VR will only be received well where it adds real value. For the travel sector there are obvious opportunities. The technology enables people (at least, those with appropriate VR headsets) to visualise a place without setting foot there, a powerful tool in the research process. So thought Best Western Hotels, which incorporated 360-degree VR tours of its suites to give prospective guests a feel for the size, scale and feel of its rooms.
VR also sits well in automotive (Audi now offers VR experiences in dealerships globally) and property – where so-called 'room-scale VR' facilitates house tours without the travel time.
Where a brand has a compelling, immersive experience that could complement its product or offer, VR is becoming a viable tool. But for now, with headset ownership still limited, VR experiences need to sit alongside a YouTube 360 or equivalent campaign.
4. Tap into the power of the crowd
Tapping into the insight that up to 93% of consumers turn to user-generated content to help with purchase decisions, Loews Hotels and Resorts delivered a social-first, Instagram-powered advertising campaign, sharing guest's own images.
Alongside online reviews, user-generated content is a powerful way to involve audiences and enable them to build trust in a brand. Consumers are more interested in hearing the views of their peers than a thinly veiled sales message. Moreover, millennials and baby boomers actively seek out opportunities to share their own opinions about brands, according to a white paper from Bazaar Voice.
One word of caution, however – avoid turning content creation entirely over to your customers. Creating regular, high quality content is a challenge, but is critical to maintain control of your brand and tone of voice.
5. Focus on narrative over promotion
Nothing irritates users more than a brand that likes to talk about itself. Content, in whatever form, should tap into human needs and/or emotions first and foremost.
InterContinental has joined the growing number of brands using podcasting to reach its audience. Econsultancy bestows its 'Stories of InterContinental Life' with a special mention for exploring people's emotions around travel, while only mentioning its own brand in passing.
To truly connect with people, we need to believe in our brands, whilst exercising restraint. It's a fine balance.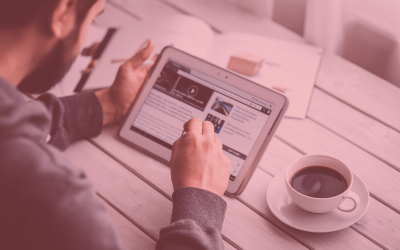 To reach, convince and convert B2B buyers, marketing efforts must achieve several goals. Firstly, they need to be active and searchable on as many online channels as possible.
read more
Digital Content Services
Vlogs
Blogs
IGC
Ebooks
Event Video
content marketing | vlogs | blogs | IGC
BlogStar is an experienced digital content strategy and creation agency, supplying high quality digital content, including blogs, ebooks, vlogs and event video, plus influencer generated content for social media channels.
Royalty House, 72 – 74 Dean Street, London W1D 3SG